Choose Humility
Wendy Blight
Day: 13 | Plan: Genesis
Today's Reading: Genesis 13
Genesis 13:8-9 (NIV) "So Abram said to Lot, 'Let's not have any quarreling between you and me, or between your herders and mine, for we are close relatives. Is not the whole land before you? Let's part company. If you go to the left, I'll go to the right; if you go to the right, I'll go to the left.'"
Abram and his nephew, Lot, experienced a practical dilemma upon arrival in their new homeland. The pasture that lay before them could not support the enormous flocks they had accumulated.
This problem caused issues among their herdsman and had the potential to become a huge stumbling block in their relationship. So, rather than allow the issue to escalate, Abram took the initiative to settle their dispute.
Abram gave Lot first choice of the land. He did not say, "Lot, this is my land. God called me. I'm the oldest. So I will take the best and you take the leftovers." That probably would have been my reaction. Instead Abram humbly came before Lot and voluntarily gave up his rights.
Abram chose the way of peace and reconciliation no matter the cost to his personal wealth. Abram's unselfish choice revealed his character: A heart of humility. He wanted to be right with God more than he wanted his own rights.
Lot's choice also exposed his character. Genesis 13:11 says, "Lot chose for himself." He prioritized worldly, temporal blessings and chose the best share of the land, not thinking of Abram's needs or what was fair. That choice later haunted him and his entire family.
This chapter led me to consider the rights I believe are mine. My right to be angry? My right to be right? Abram's story makes it clear that choosing humility solved the problem. It not only kept the peace and restored relationship but also served as a great witness to the pagan world around them.
Prayer: Heavenly Father, open my eyes to any bitterness or anger to which I am clinging and help me to let it go. Give me a heart of humility and enable me through Your Holy Spirit to seek Your way and not my own. In Jesus' name, amen.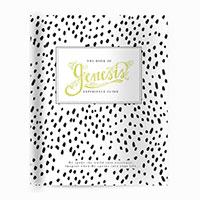 Go deeper with today's First 5 by writing in your Study of Genesis Experience Guide. Don't have one? Get yours here!

More Moments:
Walking in humility serves as a great witness to our faith and our God. But we cannot walk in... Read More
Download the First 5 app to get the full experience