Location:
/David Praises God Through His Many Magnificent Names/
David Praises God Through His Many Magnificent Names
Wendy Blight
Day: 53 | Plan: 1-2 Samuel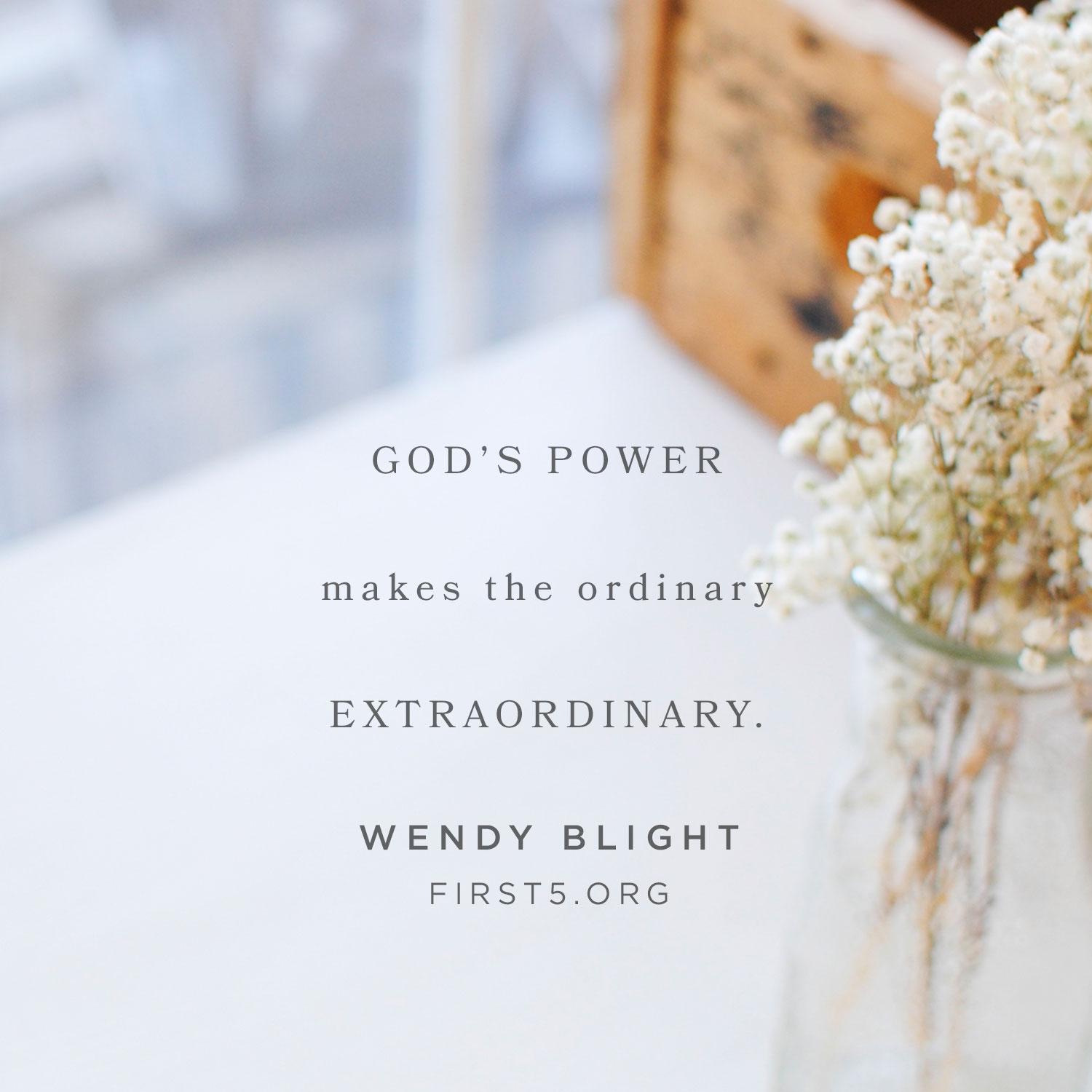 Today's Reading: 2 Samuel 22
2 Samuel 22:7 (NIV) "In my distress I called to the LORD; I called out to my God. From his temple he heard my voice; my cry came to his ears."
May I ask a favor of you? Will you take a few minutes to read 2 Samuel 22 in its entirety? Our verse today is one line from a beautiful offering that gives us a glorious glimpse into David's soul … into the heart of the king God loved and adored.
David composed this hymn of praise to celebrate his God. We find a similar song (almost identical wording) in Psalm 18. David's lyrics take us on a journey. A journey that moves God from simply names and events on a page to a living, breathing, intimate, divine being we can fully connect with and experience.
Throughout the chapter, David calls God by His many magnificent names. Names that reveal the vastness of His character and affirm the work He does on our behalf. Names that help us move beyond simply knowing about God to truly knowing Him.
Our key verse takes us one step further. When David was in distress, even at times sinking into despair, God not only heard David but also acted consistently with the name upon which David called Him.
How much more so for us, who have the Spirit of the Living God indwelling us. When we cry out to God, He is right here with us. Answering us through His Word, speaking to us through His Spirit and comforting us through prayer.
And what of these names? David bursts forth with praise using the names of God.
My Rock
David called out: "The LORD is my rock" (2 Samuel 22:2). Rock comes from the Hebrew word sela. It means rock or cliff, a massive outcropping, such as that on a mountainside. An immovable and immutable structure that remains fixed in place from one generation to the next. And did you notice David said "my" rock. God is not just "a" rock. David personalized God. God is firm, secure and enduring, not subject to the ravages of time. When our world is falling apart around us, God is an impenetrable shelter, a safe place to which we can run and find refuge in our time of need.
My Deliverer
As a young shepherd boy, God not only delivered David from the hands of Goliath, He empowered David to defeat the giant in a miraculous way. David knew it was by God's name that He gained his victory. "The LORD who rescued me from the paw of the lion and the paw of the bear will rescue me from the hand of this Philistine" (1 Samuel 17:37). Whether it was the sling, the sword or his military strategy, David recognized it was God who infused him with the strength and might that delivered him over and over again. (2 Samuel 22:33-37)
God is our Deliverer. Through His Spirit who indwells and works in us, God will do immeasurably more than we ask or imagine. (Ephesians 3:20) His power makes the ordinary extraordinary! God will perform mighty works in and through us to deliver us through our trials and struggles when our lives and wills are surrendered to His.
We have only touched the surface of the names of God. So many more to learn and love. Search for them as you read His Word. And when you find them, know that whatever your trial, whatever your season of life, whatever your circumstance, you will find all you need in His magnificent names.
Prayer: Father, thank You for teaching me more about You and Your character through Your names. I want to know You deeper, Father. Open my eyes to see, my ears to hear and my heart to receive more and more of who You are through Your names. Reveal Your majesty. Display Your power. Move in my life through Your names as You did David. In Jesus' name, amen.
More Moments:
David's song of praise closely resembles Hannah's song of praise found in 1 Samuel... Read More
Download the First 5 app to get the full experience