Location:
/Terrible, Horrible, No Good, Very Bad Week/
Terrible, Horrible, No Good, Very Bad Week
Whitney Capps
Day: 20 | Plan: 1-2 Samuel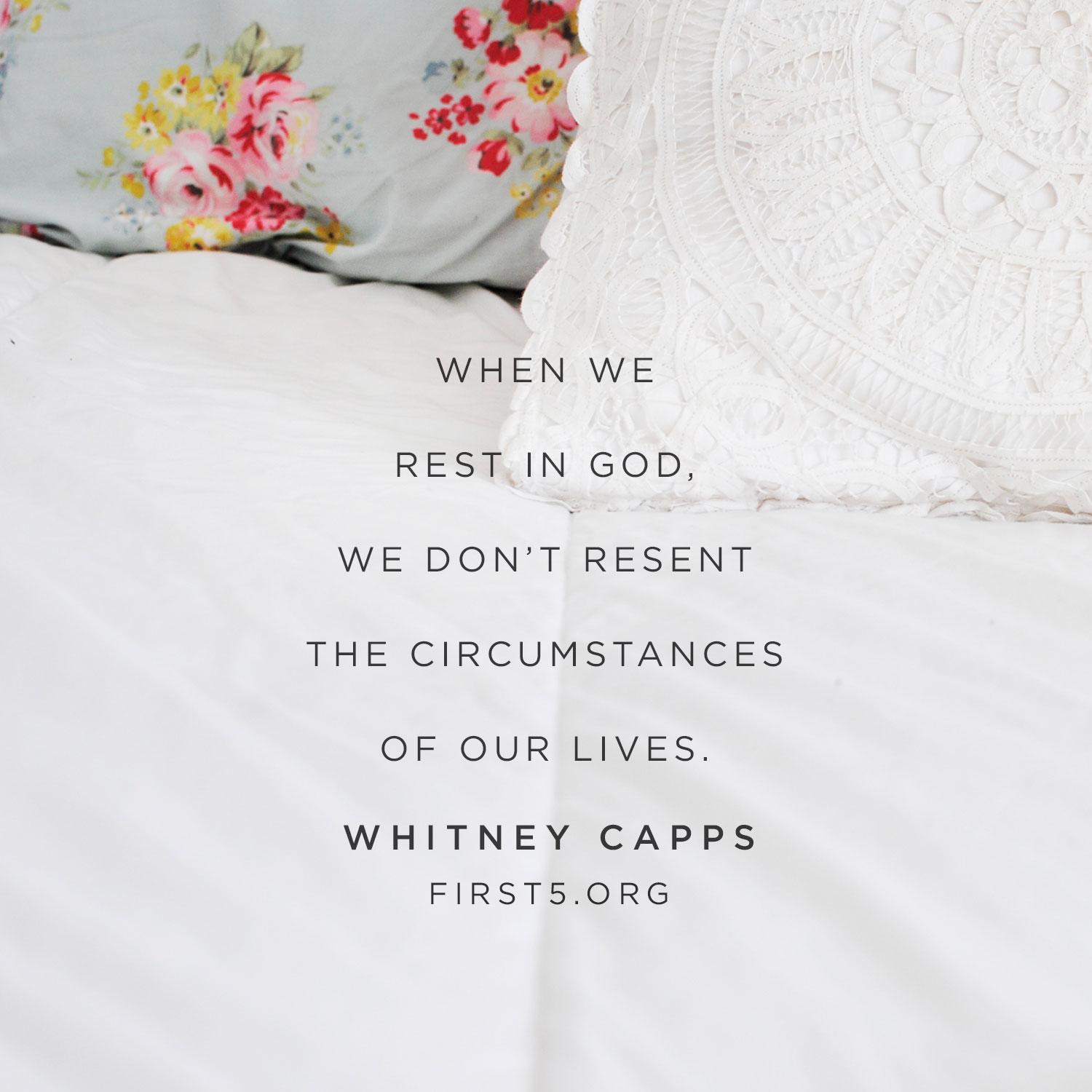 Today's Reading: 1 Samuel 20
1 Samuel 20:22 (NIV) "But if I say to the boy, 'Look, the arrows are beyond you,' then you must go, because the LORD has sent you away."
When I was a kid, I loved the book, Alexander and the Terrible, Horrible, No Good, Very Bad Day. Alexander was a bit of a whiny kid who let a whole host of unfortunate circumstances ruin his day.
By the end of 1 Samuel 20, both Jonathan and David could declare that they had had a terrible, horrible, no good, very bad week.
Jonathan will hear his best friend, David, bring vicious allegations against his father, Saul. Within the week Jonathan will discover that every charge is true. David will have his suspicions confirmed. His best friend's father and the king of Israel wants David dead. And perhaps worst of all for these best friends, they will be separated in order to protect David from Saul's anger.
As the friends make a plan to uncover Saul's true intent toward David, Jonathan says something remarkable. Even if they discover that Saul wants to kill David and the two must separate, it will be "because the LORD has sent you away" (1 Samuel 20:22b).
Jonathan doesn't indict Saul. (Though Saul clearly is at fault.) Jonathan doesn't blame David. Jonathan doesn't whine or even ask why. Jonathan trusts even this terrible, horrible, very bad week to the sovereign, sufficient hand of God. What a remarkable response to difficulty!
Jonathan's faith shines in this dark situation. Like many instances before, Jonathan proves that His confidence is in God's control and careful handling of even frustrating and hard places. It is possible that Jonathan remembered the stories of the patriarchs like Abraham, Isaac, Joseph and Moses, who had all been through "sent away" seasons. And God used every situation to bring about His will and His glory.
I don't know exactly what prompted Jonathan's response, but I am challenged by his faith. When we rest in God, we don't resent the circumstances of our lives.
I can tell you that my horrible, no good, very bad days pale in comparison to Jonathan and David's. But maybe yours don't. Maybe you are in agony over a truly desperate situation in your life. I know it's easier said than done, but Jonathan's example reminds me to hold fast and stand firm. When we are consumed by our faith in God, our fears and frustrations don't consume us.
Prayer: Heavenly Father, desperate situations often arouse feelings of desperation, fear, worry, anger and anxiety. I'm so thankful that You understand our feelings. Thank You for allowing us to pour out our hearts to You. Thank You, as well, for examples like Jonathan, to remind me that in my hard places, I have a choice. I can look for Your control and compassion in every circumstance. In Jesus' name, amen.
More Moments:
The chronicle of David and Jonathan, and specifically Jonathan's loyalty, records one of... Read More
Download the First 5 app to get the full experience